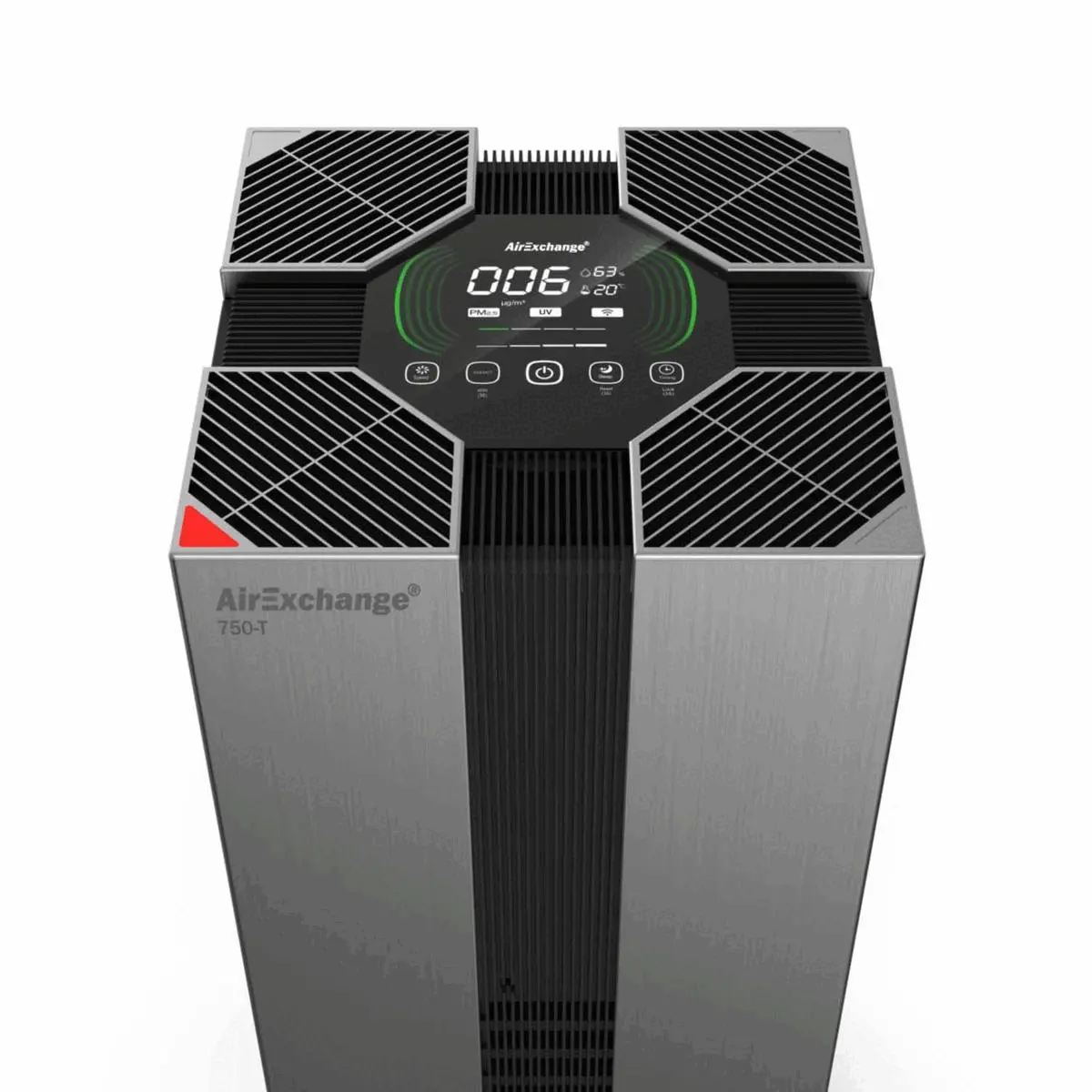 The AirExchange® 750-T features smart sensors that measure the air quality dozens of times per second to detect harmful pollutants and other hazardous particles.

The air quality is displayed on the interactive touch panel. The color indicators will let you know if the air quality is good (green), bad (orange) or dangerous (red). 
With the SMART mode switched on, the system automatically adjusts the cleaning program after measuring contaminants, until the air is completely clean again.