Air purification in your beauty salon
In beauty salons, customers come and go. It is never a guarantee that these customers are completely healthy and exhaled virus particles are therefore always a risk for new customers and employees.
In addition, many odors, chemicals and vapors are released during treatment. These can linger in the salon for hours and are constantly inhaled. 
Do you ever get complaints about the fumes or the smell, or do you want to do your best to make customers feel safe?
With our air purifiers you keep your staff safe, you reduce the amount of fumes and gases and you ensure that your customers go home healthy and with a good feeling.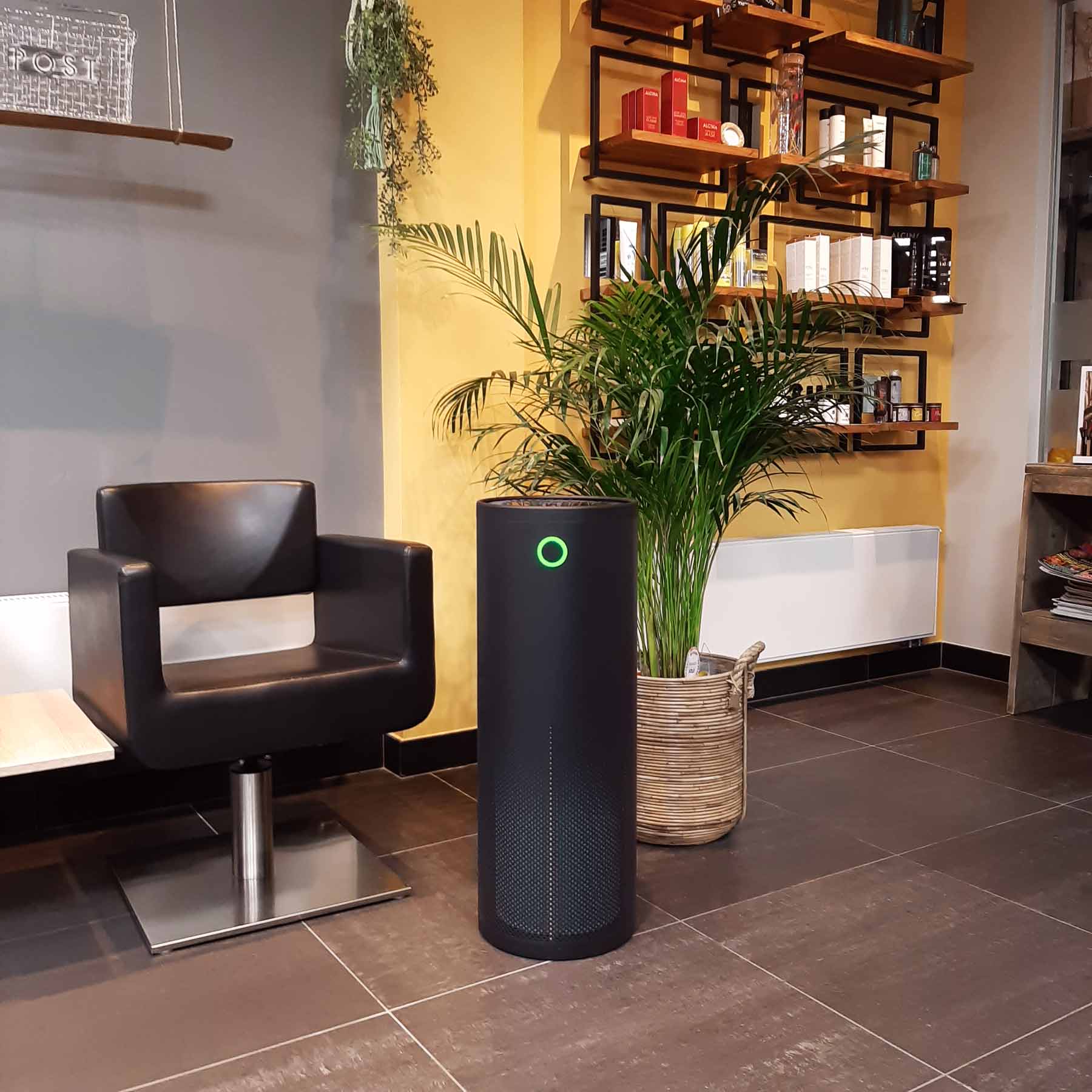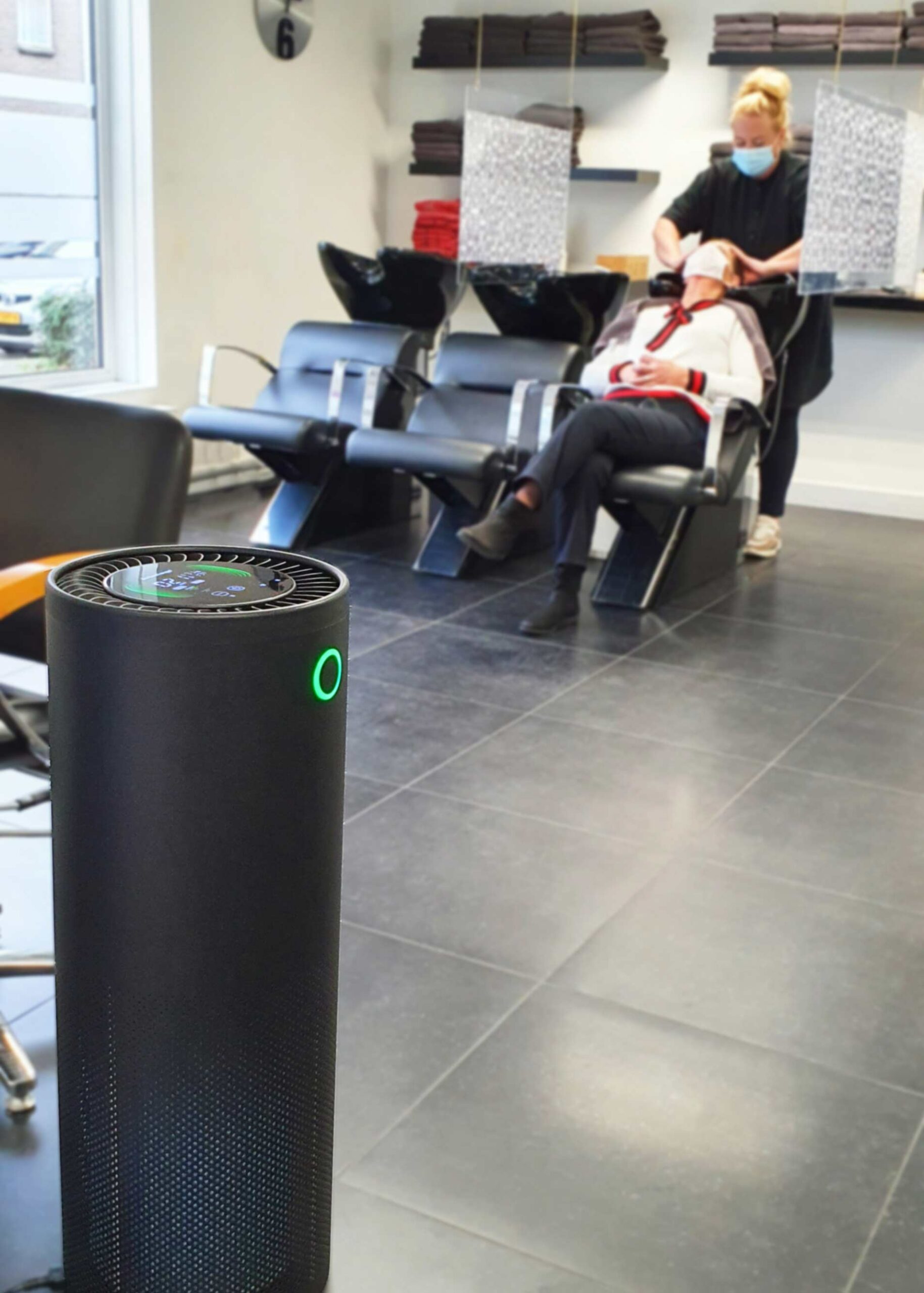 More customers through air purification
How can good air quality lead to more customers?
Where a fully cleaned salon was enough in the past, customers are much more concerned about their health after the pandemic. Nowadays they are more and more aware of the importance of air quality and ventilation.

Ventilation is very difficult in the winter months due to the cold outside temperature. Air purifiers ensure that harmful substances and odors are cleaned. 
The main reason to install an air cleaning system is to make customers feel safe. Showing customers that you care about air quality grants you their trust and improves your company image.
How does an air purifier improve the air quality in your salon?
AirExchange® is a recognized supplier of professional air cleaning systems for nail salons, hair studios and many other beauty salons. 
Our systems suck in the air and purify it of harmful substances by using filters. Each time the air passes through the system, 99.995% of all particles are cleaned.
In our air purifiers, the HEPA filter ensures that virus particles (including COVID-19) and bacteria are disabled and the carbon filter helps to stop all unpleasant odors and fumes. 

The result is a clean salon and happy customers!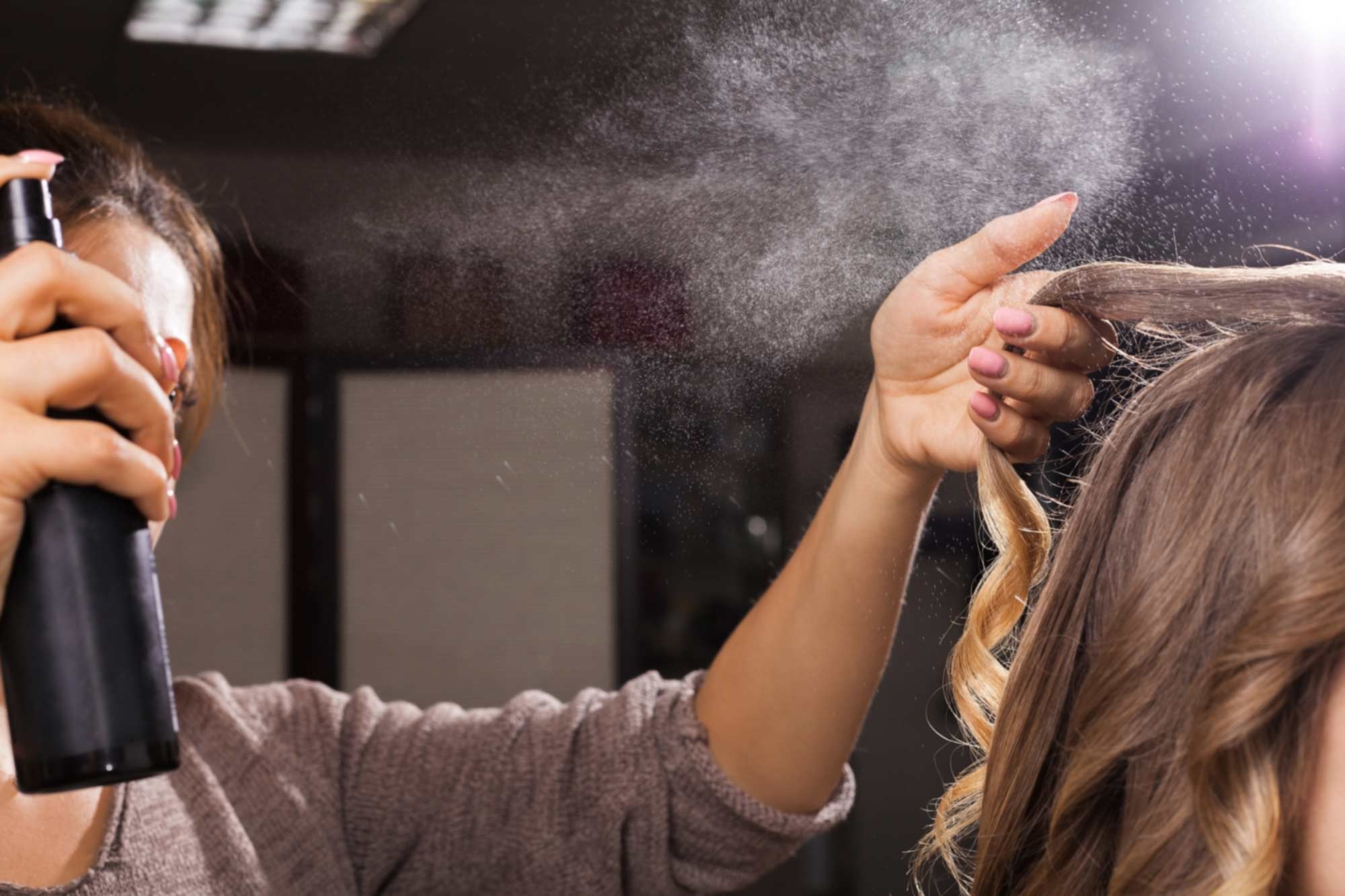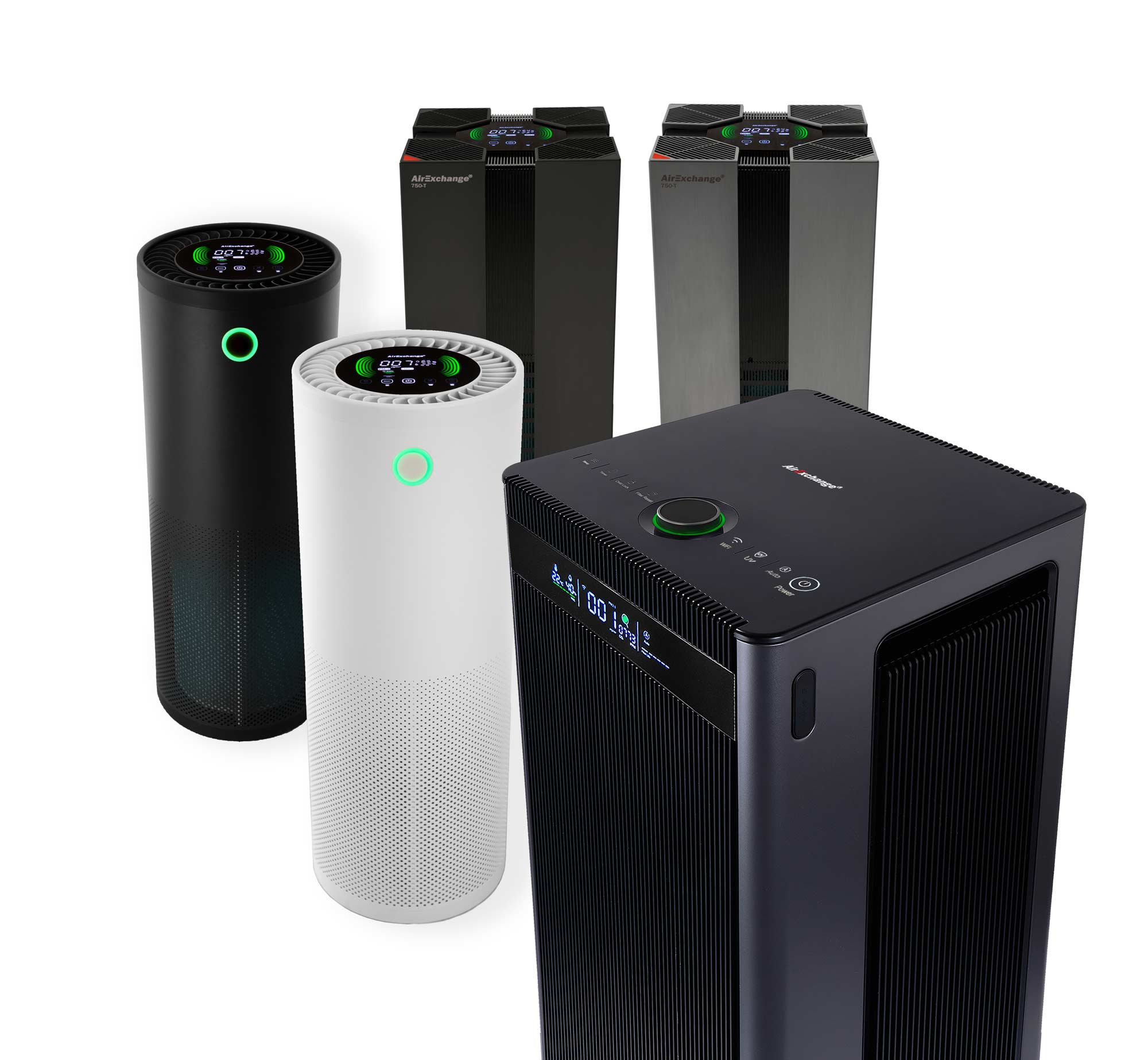 What makes AirExchange® the best choice?
Safety is not only important for your customers, but your employees also want to feel safe. According to research, healthy, happy colleagues are much more productive and increase profitability by 12 percent.
Our systems are the right choice for all types of beauty salons due to their unique design. With the upward airflow, customers and employees are never bothered by drafts.
Our goal is healthy and clean air for everyone. That is why we are happy to help you clean all harmful substances and odors, so that your customers can enjoy their treatment and then go home healthy!
Most chosen air purifiers for beauty salons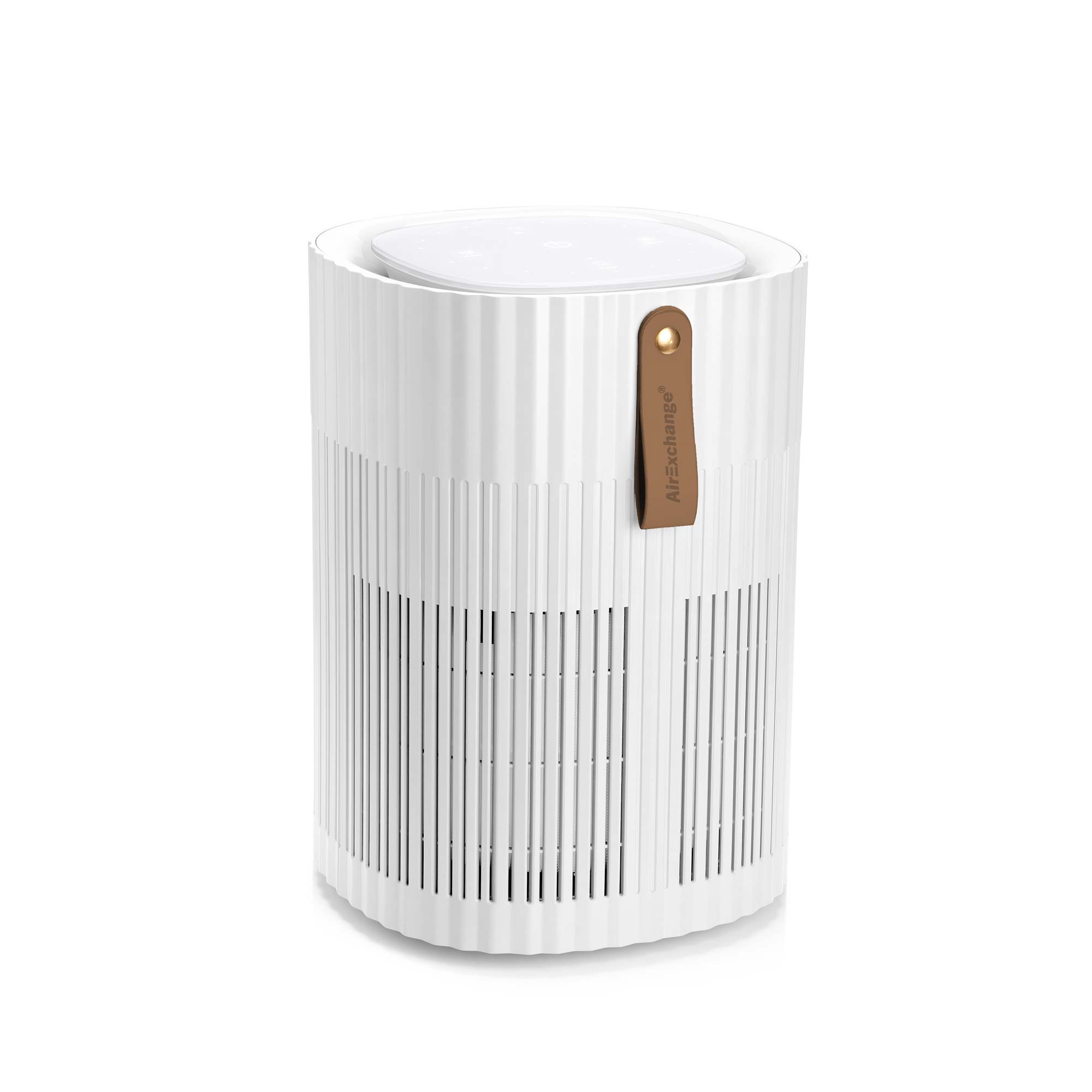 With a timeless, white design, specially designed for smaller spaces and treatment rooms. The maximum cleaning capacity is 150m³/h.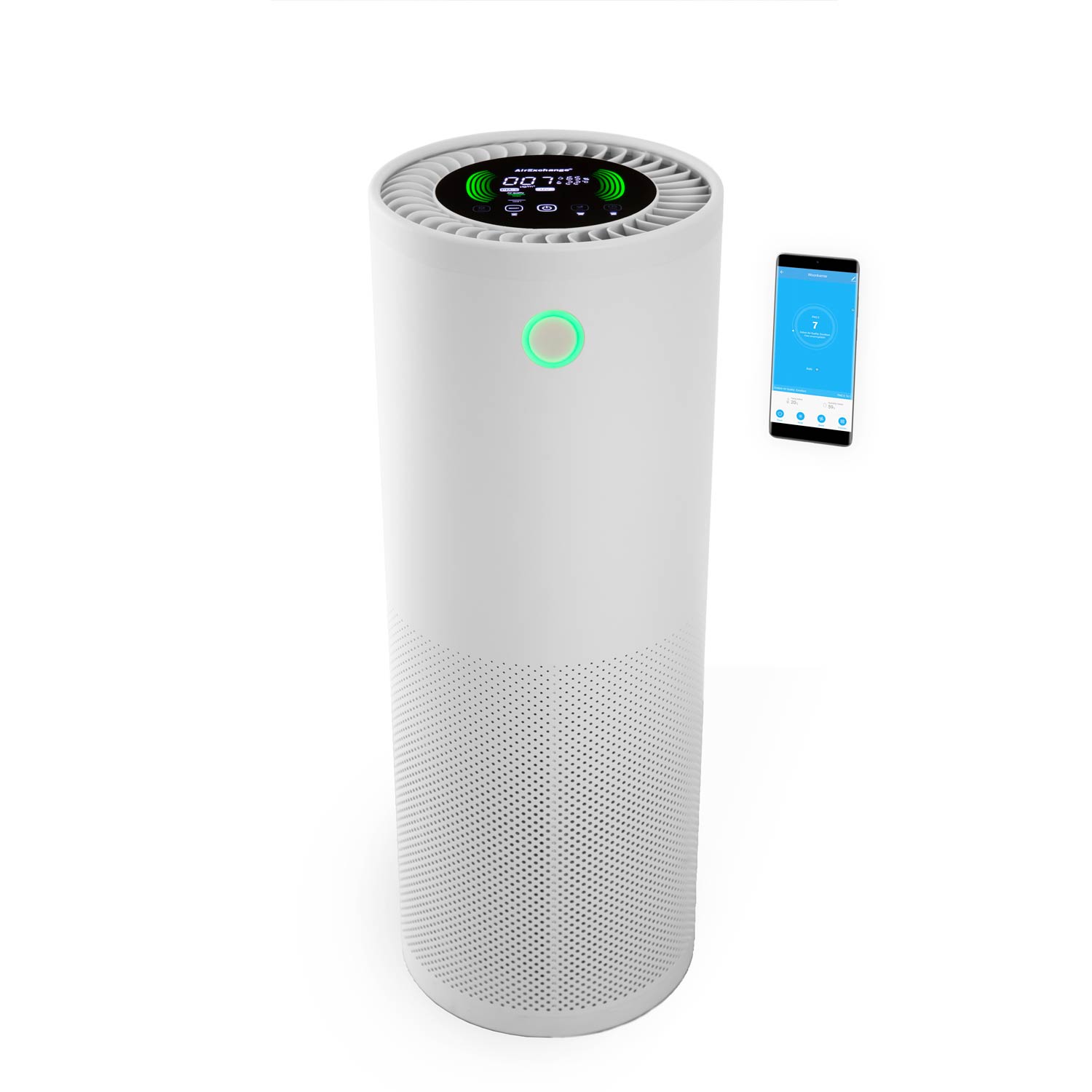 From €990,- excl. VAT
Or lease for only €1,30 per day
Stylish, white design combined with powerful performance. Cleaning capacity of 600m³/h.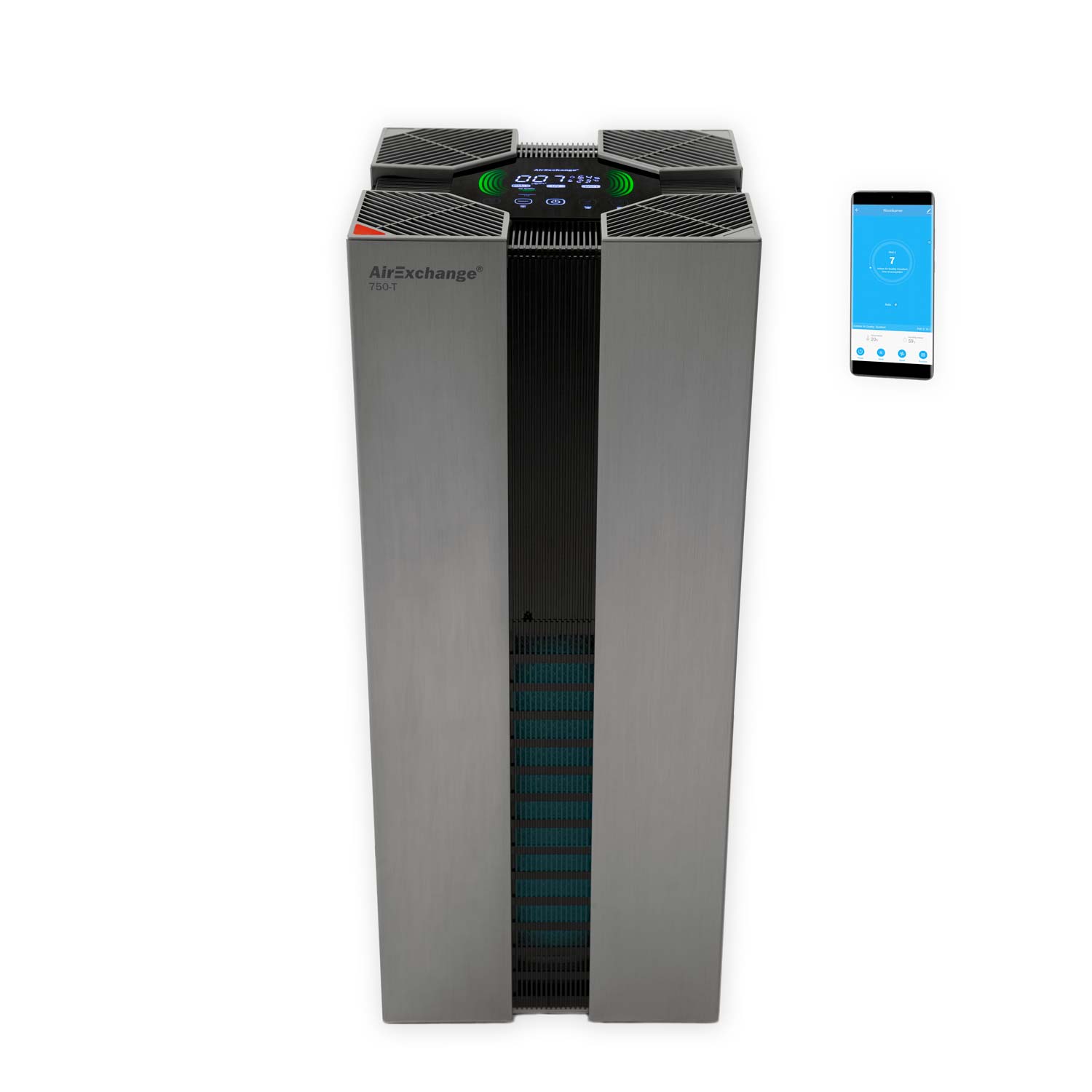 AirExchange 750-T 
anthracite
From €1195,- excl. VAT
Or lease for only €1,55 per day
Elegant, anthracite housing combined with powerful performance. Cleaning capacity of 750m³/h.